Columbia Residential University: A Strong Foundation for Building Careers
In 2017, Columbia Residential developed an initiative called Columbia Residential University (CRU) that provides opportunities for associates to invest in themselves through continued learning. Since its inception, the program has had a tremendous impact. CRU allows team members to gain the skills and relevant industry knowledge that will advance their careers. And because Columbia Residential is committed to promoting from within, CRU provides a consistent pipeline of talented teammates who are ready to assume more responsibilities. This commitment to education and career development is part of why Columbia Residential was designated one of NAA's Best Places to Work.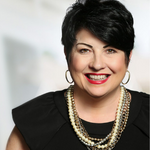 In a recent conversation with Ka'Ren Sarvis, the Vice President of Associate Development for Columbia Residential, we learned more about CRU and its benefits. 
What is your role at Columbia Residential? 
I've been with Columbia Residential for a little more than five years now, and it has been an absolute pleasure. My role consists of developing career paths for all of our associates. We work one-on-one and as groups to determine what the best career path is for them to reach their professional goals.
How did CRU get started? 
Columbia Residential University officially started in 2017 after I joined the company. The goal was to put together a platform for our associates to invest in themselves through education. Columbia Residential University was the name selected for our program. And by writing down the initials, we decided to use the acronym and call ourselves CRU. Because regardless of how you spell it, the word "crew" means a group of like-minded people working together for a common cause. And we felt like this embodied what our holistic approach to learning would be. 
How does CRU benefit Columbia Residential's associates? 
CRU, which uses a variety of different learning mediums, allows associates to learn at their own pace. We carefully planned out the first 6–9 months of their employment with us, giving them courses in basic operations and helping them refresh or solidify skills for their specific job title. After that, they are able to chart a customized career path based on areas of interest that they find within our organization. This allows our colleagues to be able to take ownership of their education and their career growth, explore the different business units that Columbia Residential has to offer, and discover the opportunities that we're able to afford them. 
What are some of the platforms and courses that CRU offers?
CRU uses a holistic approach to reach our associates in the way that they learn best by utilizing the mediums of online on-demand learning, webinar and live sessions, one-on-one coaching, mentoring, and a variety of outside-the-box opportunities that allow our associates to gain the education, skills, and knowledge they need to be successful. Some of the classes that we offer include leasing, marketing, daily operations, property management, service, and leadership. 
How does CRU customize learning?
We try to reach our associates where they learn because everybody learns differently. Some people are kinesthetic learners. Some people are audio learners. Some people are visual learners. And we want to make sure that we give them the opportunity to learn in the way that they're going to retain that information the best. By utilizing CRU, associates are able to get up to speed very quickly on our processes, adapt to the Columbia culture, become stronger, and perform at a higher level. 
How does CRU help associates achieve early success? 
When we bring in new employees, we want to make sure that we provide them with the skills, knowledge and tools to become successful. We have a very specific process during that first week, which includes shadowing an experienced Columbia Residential colleague and working through a specific checklist for understanding the basic daily operations of their role. We find that this is very beneficial to them because it not only allows them to understand the Columbia processes quickly, but also gives them a person that they feel comfortable reaching out to with questions or concerns. 
What makes Columbia Residential a great place to work? 
One of the things that makes Columbia Residential a great place to work is the fact that we continuously invest in our associates through learning opportunities that they help define. It's something that sets us apart because we constantly look at our educational platform as something that's always under construction. Each year, we reevaluate and make sure that we're adding enhancements or new opportunities for our team members based upon the needs assessment that we've performed. It allows our associates to take ownership of their education, develop career paths to invest in themselves through learning, and to become leaders in not only our organization, but also the industry. This aspect of our culture is a big part of why we were named one of NAA's Best Places to Work. 
Columbia Residential is devoted to investing in its team members by providing endless learning opportunities through CRU because when we stop learning, we stop growing. We ensure that all employees have the opportunity to always learn more and continuously grow. 
Want to know the latest from Columbia Residential when news and updates drop? Subscribe to Columbia Conversations »
Back To Newsroom