Columbia Residential Properties Named as One of NAA's Best Places to Work
FOR IMMEDIATE RELEASE
June 1, 2021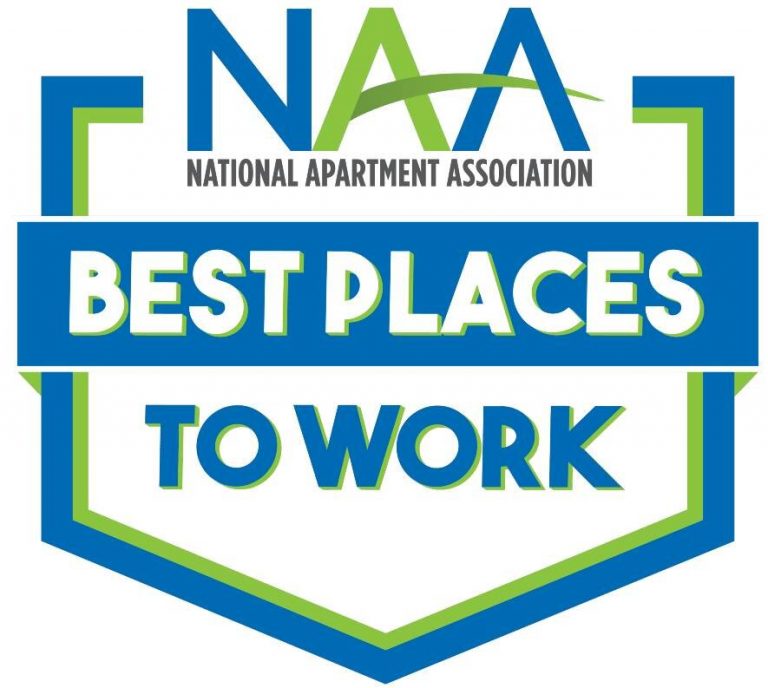 ATLANTA, GA —June 2, 2021 — The National Apartment Association (NAA) has named Columbia Residential Properties as a winner of the 2021 NAA Best Places to Work award program, which identifies member organizations that encourage employee engagement and performance and foster collaborative and innovative work environments. The award pays tribute to employees and their hard work, which directly contributes to the success of suppliers, management companies and the rental housing industry as a whole.
"I am so proud of our employees for enabling us to achieve this designation, particularly in light of the challenges we faced in 2020 due to the pandemic," said Aaron Swain, President of Property Management and Operations and Partner for Columbia Residential. "I am humbled to work with such a dedicated, compassionate team who works tirelessly to ensure the well-being of our residents."
"Congratulations to Columbia Residential Properties for building an organization focused on employee engagement and performance," said Bob Pinnegar, NAA President and CEO. "Your employees made it clear — Columbia Residential Properties is a great place to work that cares about, listens to and acts upon the needs and ideas of their employees. Congratulations to the entire team."
Winners were determined based on scores gathered from a Net Promoter Scores (NPS)-based employee satisfaction survey, launched as part of the awards program. Employees themselves determine where their organization ranks, providing employers with valuable, firsthand feedback about their workplace.
About Columbia Residential (Columbia Residential Properties, LLC)
Founded in 1991 by Noel Khalil, Columbia Residential is an award-winning Atlanta-based developer, owner, and manager of affordable and mixed-income housing. Celebrating its thirty-year anniversary, the company is on track to manage 10,000 affordable and mixed-income housing units in Georgia, Texas, Florida, and Louisiana in more than 70 communities by the end of 2021. Columbia Residential makes a lasting commitment to each community it plans, builds, and services by providing a continuum of stewardship that powers long-term investments. The company's unique approach to property management includes an innovative model for resident services, including comprehensive on-site programming along with additional resources provided through strategic partnerships with local entities that foster a strong home life and growth mindset for every resident. For more information, please visit https://www.columbiares.com.
About NAA
The National Apartment Association (NAA) serves as the leading voice and preeminent resource through advocacy, education and collaboration on behalf of the rental housing industry. As a federation of 152 affiliates, NAA encompasses over 85,000 members representing more than 10 million apartment homes globally. NAA believes that rental housing is a valuable partner in every community that emphasizes integrity, accountability, collaboration, community responsibility, inclusivity and innovation. To learn more, visit www.naahq.org.
###
Image copyright © National Apartment Association (NAA)
Want to know the latest from Columbia Residential when news and updates drop? Subscribe to Columbia Conversations »
Back To Newsroom